Kentucky Science Center opens exciting new permanent exhibit
The Kentucky Science Center will soon open a new, hands-on exhibit to explore in downtown Louisville.
Developed over four years, "Uniquely Human" will be the Science Center's first new, permanent exhibit since 2020.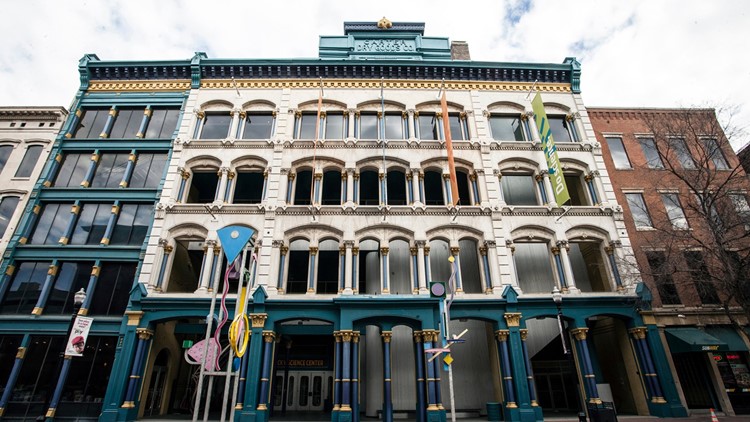 This new exhibit is designed specifically for ages 12-25. The 6,000 square-foot exhibit offers more than 20 interactive experiences, designed to help guests explore the connections of health and humanity.
Kentucky Science Center CEO Mike Norman said he is excited to launch this one-of-a-kind exhibit for guests.
"I am so proud of the Science Center team who've worked tirelessly for the last four years to conceptualize and prototype this exhibit," Norman said. "Guests will be challenged to see themselves and others differently, encouraging communication and understanding. Ultimately, our goal is for Uniquely Human to make our community better for us all."
The exhibit encourages guests to examine how their assumptions and biases can influence how they see themselves and their community.
Curators have designed the exhibit with an emphasis on the importance of mental and emotional health. Uniquely Human hopes to encourage young people to become aware, inclusive and collaborative problem-solvers.
Uniquely Human will include a "Perception Cluster", which uses activities like visual and audio illusions and examples of real-life microaggressions to encourage guests to recognize and overcome biases, according to a Science Center news release.
The exhibit will also have a "Mental Health Zone" with a sand garden, mood room, and other exercises that encourage guests to consider their mental state and its connection to physical health.
The exhibit will have its official grand opening on Thursday, June 29, immediately following a ribbon-cutting ceremony at 11 a.m.
Source: WHAS11